Full Mouth Implant in East Delhi Reconstruction & Rehabilitation.
Delhi Dental Center offer Full Mouth Reconstruction and Rehabilitation with Dental Implants fixed bridges and hybrid fixed dentures Treatment for people searching for replacement of all missing teeth.
We specialize in narrow specialty – on advanced oral rehabilitation of edentulous jaws with dental implant treatment options. Our Dental Implant Clinic in India is looked up from more than 50 countries for providing affordable budget best price and low cost of full mouth dental implant bridge treatment in India & Asia pacific region.
We have 9 different implant systems to work with.
We do Immediate Loading — Immediate Function Dental Implants.
.
.
Dental Implants fixed dentures & Over-dentures treatment.
We at Delhi Dental Center are committed to provide Implant fixed hybrid denture or over-denture treatment to all the patients who are suffering from loose and unfitting full as well as partial dentures.
We offer a wide range of treatments from ball-socket and locator attachments for over-dentures; we place 4 implants in upper arch and 2 to 4 implants in the lower arch and provide ball-socket or locator attachments to the denture for better fit over implants.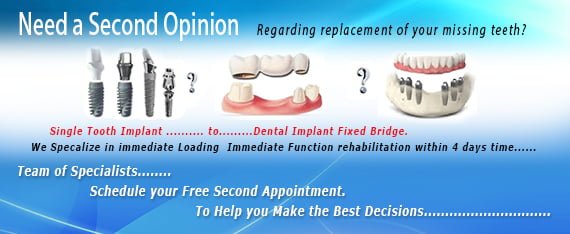 For More Information
Go To Our Exclusive Website
Full Mouth Dental Implants Fixed Bridge Treatment.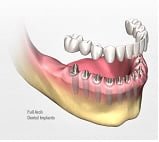 We at Delhi Dental Implant Clinic are committed to provide Implant supported Fixed Dental Bridge treatment solutions for people who are missing teeth in either upper or lower jaw or full arch missing teeth.
We offer Porcelain Fused to Metal Dental Bridge or Zirconia Metal Free All Porcelain Full Ceramic Dental Bridge.

All-on-4, All-on-6, All-on-8 , All-on-10 Implant Supported Fixed Bridge Treatment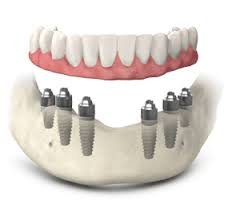 Delhi Dental Implant Clinic in East Delhi, offer full mouth reconstruction and rehabilitation of all missing teeth by All-on-4, All-on-6, All-on-8 & All-on-10 Implant supported fixed prosthetic treatment options of Hybrid Denture or Fixed Dental Bridge to people who are looking for replacement of all missing teeth.
All-on-4, All-on-6, All-on-8 & All-on-10 techniques are Immediate Loading and Immediate Function Implant Systems. These are graft-less dental implants solutions, suited for overseas patients searching for cheap dental implant tourism abroad, requiring a new set of teeth within one trip.
Full Mouth Implant in East Delhi Full Mouth Implant in East Delhi  Full Mouth Implant in East Delhi  Full Mouth Implant in East Delhi  Full Mouth Implant in East Delhi  Full Mouth Implant in East Delhi  Full Mouth Implant in East Delhi  Full Mouth Implant in East Delhi  Full Mouth Implant in East Delhi  Full Mouth Implant in East Delhi  Full Mouth Implant in East Delhi  Full Mouth Implant in East Delhi  Full Mouth Implant in East Delhi  Full Mouth Implant in East Delhi  Full Mouth Implant in East Delhi  Full Mouth Implant in East Delhi  Full Mouth Implant in East Delhi  Full Mouth Implant in East Delhi  Full Mouth Implant in East Delhi  Full Mouth Implant in East Delhi  Full Mouth Implant in East Delhi  Full Mouth Implant in East Delhi  Full Mouth Implant in East Delhi  Full Mouth Implant in East Delhi  Full Mouth Implant in East Delhi  Full Mouth Implant in East Delhi  Full Mouth Implant in East Delhi  Full Mouth Implant in East Delhi  Full Mouth Implant in East Delhi  Full Mouth Implant in East Delhi  Full Mouth Implant in East Delhi  Full Mouth Implant in East Delhi  Full Mouth Implant in East Delhi  Full Mouth Implant in East Delhi  Full Mouth Implant in East Delhi  Full Mouth Implant in East Delhi  Full Mouth Implant in East Delhi  Full Mouth Implant in East Delhi  Full Mouth Implant in East Delhi  Full Mouth Implant in East Delhi  Full Mouth Implant in East Delhi  Full Mouth Implant in East Delhi  Full Mouth Implant in East Delhi  Full Mouth Implant in East Delhi  Full Mouth Implant in East Delhi  Full Mouth Implant in East Delhi  Full Mouth Implant in East Delhi  Full Mouth Implant in East Delhi  Full Mouth Implant in East Delhi  Full Mouth Implant in East Delhi  Full Mouth Implant in East Delhi  Full Mouth Implant in East Delhi  Full Mouth Implant in East Delhi  Full Mouth Implant in East Delhi  Full Mouth Implant in East Delhi  Full Mouth Implant in East Delhi  Full Mouth Implant in East Delhi  Full Mouth Implant in East Delhi  Full Mouth Implant in East Delhi  Full Mouth Implant in East Delhi  Full Mouth Implant in East Delhi  Full Mouth Implant in East Delhi  Full Mouth Implant in East Delhi  Full Mouth Implant in East Delhi  Full Mouth Implant in East Delhi  Full Mouth Implant in East Delhi  Full Mouth Implant in East Delhi  Full Mouth Implant in East Delhi  Full Mouth Implant in East Delhi