Cosmetic Dentistry Treatment Dentist Dental Clinic in Delhi, India
Dr. Goswami, owner of Delhi Dental Center – is one of the leading Cosmetic Dentist, Cosmetologist in Delhi, India.
At our Cosmetic Dentist Dental Clinic in East Delhi, we have a dedicated team of cosmetic Delhi Dentist and leading dermatologist – skin doctor in East Delhi do full mouth rehabilitation and reconstruction, Cosmetic Dental makeover, Smile designing, facial skin rejuvenation treatment procedures with latest dental technologies and equipment's that we have at our cosmetic dentistry dental clinic meeting world class treatment standards in Delhi – India.
We do a whole range of cosmetic dental and facial skin rehabilitation and reconstruction treatment procedures in combination, to offer you the best possible smile makeover, cosmetic dental makeover, smile designing outcome.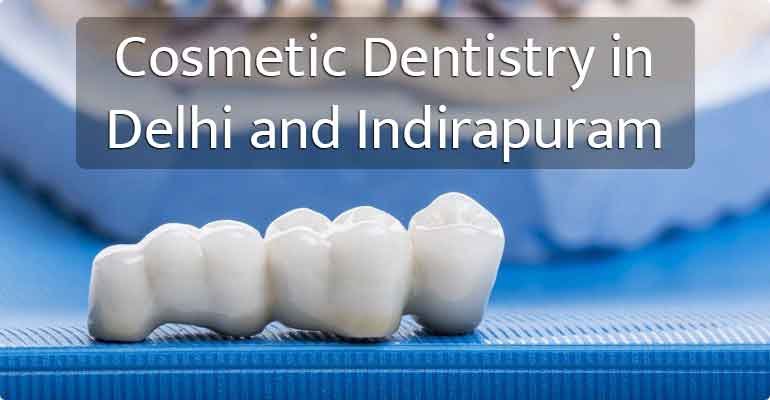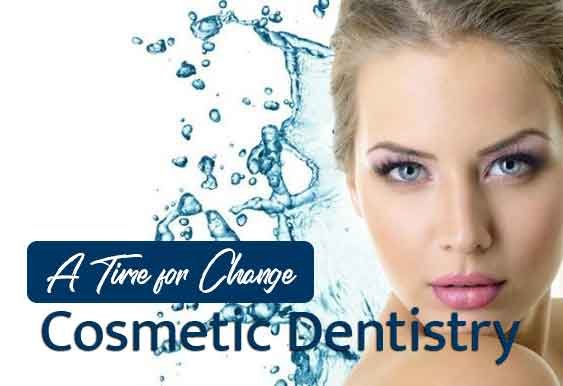 Cosmetic Dentistry
We redesign your smile having in mind least invasive techniques & maximum reconstructive measures.
With a beautiful smile you will feel better physically and mentally. You will also have greater self-esteem and more confidence which could improve your performance in every area of life.
We know that choosing to renovate and/or enhance your smile is an important decision. With such a wide range of procedures available, it can also be a daunting prospect for some people.
We offer a supportive, friendly, nurturing environment, where you will feel free to express your every concern, hope, and expectation. Cosmetic Dentistry can help you to look more beautiful and much younger. Our goal is to create a beautiful smile that you deserve.
Cosmetic Dentistry Treatments at our Cosmetic Dental Clinic in East Delhi, includes combination of dental treatments which may include —

we do 6 to 8 shade tooth whitening of your teeth, so that your teeth looks dazzling white.
here we use
Tooth colored invisible Adult dental braces that finishes the treatment in just 3 to 7 months time.
Clear Aligner – Dental Aligners – we also offers clear path & Clear Aligner treatment.
Lingual Braces – these are also an alternative treatment option for people looking for invisible braces treatment.
here we offer our patients a wide range of gum treatments like –
Treatment for dark & pigmented Gums
Dental Crown Lengthening
Correction of your Gummy Smile.
we offer Zirconia metal free dental crowns of 3M-Lava, E max, Sirona, Procera, Cercon etc to our patients. We are the only clinic in Delhi which offers dental crowns & bridges within 24 to 48 hrs time.
we offer instant smile redesigning with instant veneers – we can do all your veneers in just One Visit….  One Hour.
Dental Jewelry
Air Prophy polishing
Tooth colored white fillings
Facial Skin Treatments
we offer full range of skin treatments to rejuvenate and tighten your facial skin with Hydra facials, carbon photo facial, pimple removal, mole and wart removal, acne removal, chemical peels, facial oxygen therapy, full body hair reduction treatment procedures.
Smile Design Evaluation
Your Smile Design Evaluation begins with an in-office examination and a personal dental consultation at our Delhi dental cosmetic clinic.
Our skilled cosmetic dentist in Delhi at Cosmetic Dentistry Dental Clinic in East Delhi, will discuss your needs and concerns, and answer all of your questions.
Your lip line, facial shape, jaw angle, and eye symmetry are examined. Radiographs, impressions, or photographs may be taken. Each of these elements is essential in designing the most beautiful "natural smile" for each individual patient.
After your Smile Design Evaluation is complete, we will plan a Smile Makeover. The philosophy behind is to use the most conservative dental techniques available to create your perfect smile, the smile you deserve.