Painless Root Canal Treatment Procedure
Dr. Goswami advise people to have Painless Single Sitting RCT root canal, Endodontic Surgical Treatment procedure with latest endodontic material and machine at his dental clinic in Delhi, India.
We are the dental specialist in doing root canal therapy and we do all sort of cases – from simple to complex root canal therapy.. including cases of :–
Curved dental canals,
Third molar root canal treatments
Wisdom tooth root canal therapy.
We have a good success rate of our treatment at all the procedures are done in Aseptic conditions & with Strict Sterilization norms…
You should expect to be able to go to your work the same day after having your painless root canal treatment procedure done.
All our Root Canal Treatment — RCT Procedures are done under strict sterilization and Under Local Anesthesis to minimize any pain or discomfort.
All our dental Root Canal Treatment and RCT products are CE and ADA certified.
The course of treatment described here is one of several options available. Dr Amit Goswami and Dr Vandana Goswami will advise you on the best solution for you; given your specific condition and individual.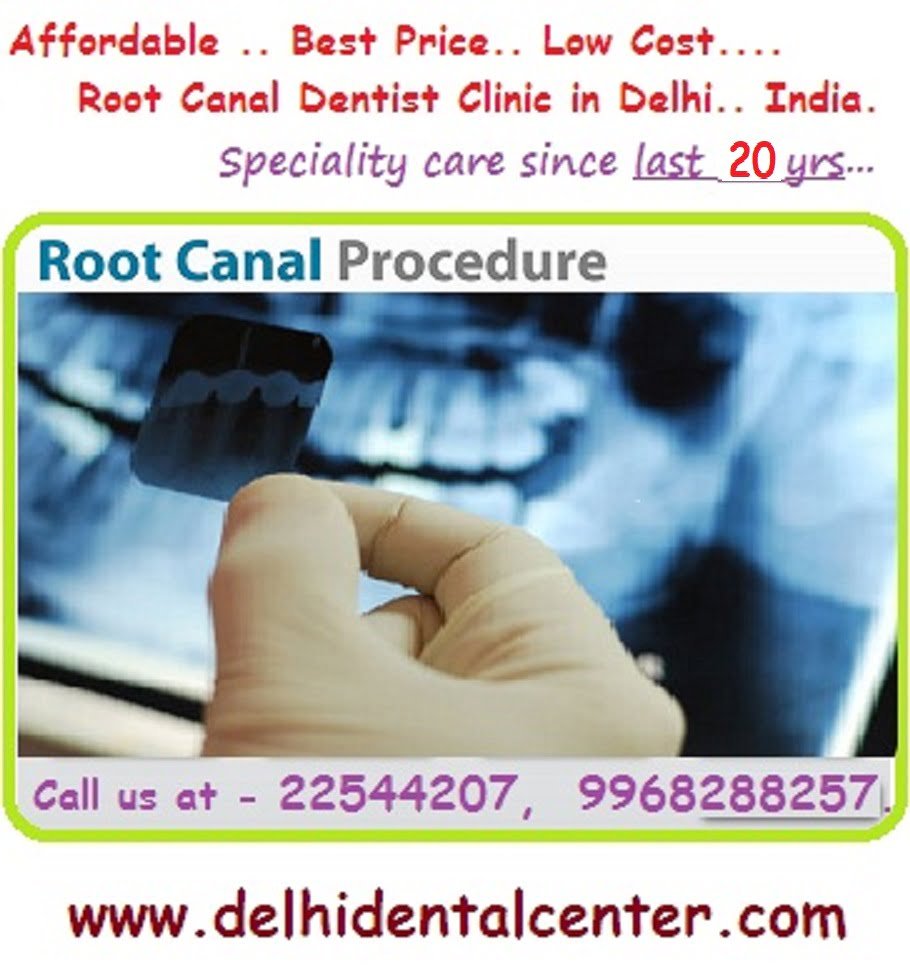 Root canal Endodontic Surgical Treatment Procedure
1st Step : Dental Consultation, Examination and Root Canal Treatment tooth preparation
At  Delhi Dental Center – we will do dental examination and will take your x – rays to check the shape and root canal infection site.
They we will then study your X – Ray and will check the feasibility for Root Canal Therapy and tell you all other alternative treatment procedures you can have.
If there is infected then a local anesthetic injection will be administered at the infected site, with modern techniques the administration of local anesthesia is virtually painless. Then an opening will be made in the tooth (the access opening) with the help of a dental drill to remove the decayed and broken tooth fragments.
Duration – 20 to 30 minutes.
2nd Step : Cleaning and Shaping of Root Canal
At this step the Endodontist with the help of endodontic treatment instruments at Delhi Dental Center will take out the diseased part of the pulp tissue from the pulp chamber.
Next step will be to take out the pulp tissue from the root canals — this will be done with the help of endodontic instruments called as endodontic files.
Canals will be cleaned and disinfected periodically and shaped using progressively larger endodontic files.
An x-ray will be taken with the file in the tooth to determine the length of the root. In some cases, medications may be placed to prevent infection.
Duration– 30 to 60 minutes
3rd Step : Root canal Filling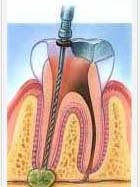 At this step the Dentist will confirm that your root space is cleaned and shaped well.
Then we will fill the space with a biocompatible rubber like material called "gutta-percha". The gutta-percha is placed with an adhesive cement to ensure complete sealing of root canals.
In most cases temporary filling is used to close the opening. Temporary filling will be replaced with permanent filling before final restoration.
4th Step : Dental Crown and Bridge placement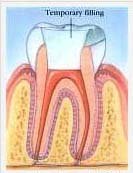 After canal is filled we will do the crown preparation for the treated tooth and will take final impressions for making your dental crowns and bridges.
Once the crown and bridges are made they are checked for the fit and shade and then finally pasted on the teeth with dental cement.