If you are looking for a dental treatment to replace a missing tooth space in your mouth, then single tooth dental implants are one of the best choices in recent times.
Single tooth implant provides several benefits to patient who has recently lost one or more tooth in different areas of his mouth and want to get single dental implant to replace a missing tooth space.
Dental implants work well for at least more than 10 to 12 years or even longer as well, so you can see how long can a dental implant treatment solution lasts from any other tooth replacement options you get anywhere.
Single tooth implant is normally composed of three components: Dental Implant body / post which replaces the tooth root, is made of Titanium. Then second is the Abutment which will hold the crown in place, last one is the dental crown itself, which is either cemented on your implant post or can be screwed on to your implant.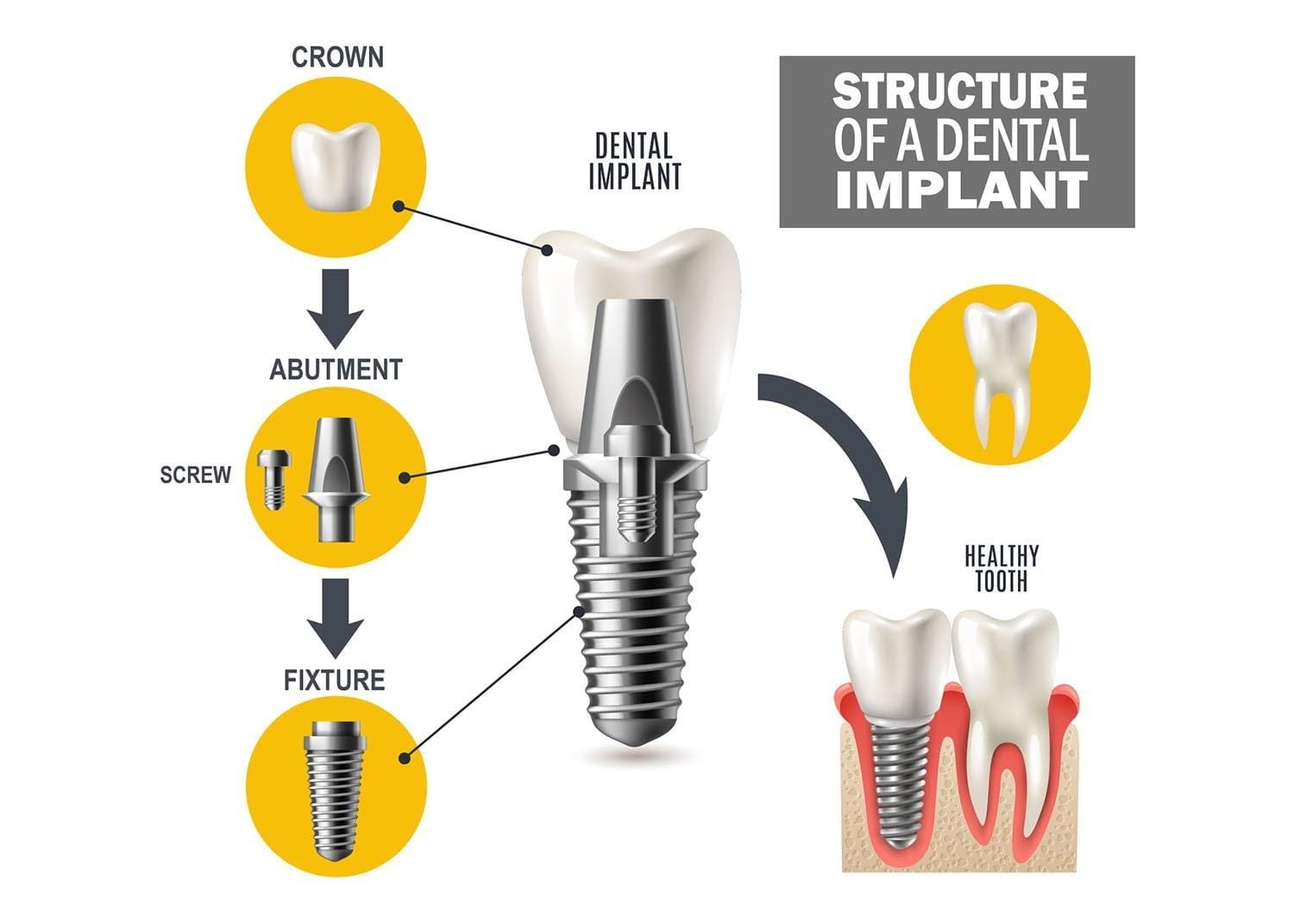 At our Dental Implant Clinic in India, the procedure for getting a single tooth replaced with dental implant + crown — needs maximum four visits.
You could be able to do your normal routine work a day after dental implant surgery. Missing tooth replacement treatment described here is one of the many options we have at our Implant clinic in India.
Our Implant Dentist in Delhi, Dr Amit Goswami and Dr Vandana Goswami will advise you on the best dental treatment solution for you, after examining your dental condition and individual needs.
Dental Implant Crown Treatment Procedure
Video testimonials of our patients
Dr. Amit Goswami and Dr. Vandana Goswami owner of Immediate Dental Implant Treatment Clinic in East Delhi in India, welcome people looking for replacement of their Single missing tooth space with same day implant same day teeth, teeth in an hour, immediate loading immediate function single tooth dental implant Treatment needs in India and Asia pacific region.
All our implant surgeries are done under strict sterilization and sedation to minimize any pain or discomfort.
Get treatment at Authorized Implant Clinic & by Certified Implant Dentist in India.
Immediate Loading – Immediate Function Dental Implants.
Save up to 60 % money, on your implant treatment in India.
Get new set of teeth with in just 1 to 2 days' time.
All our systems are ADA and CE approved.